The system solution for metal 3D printing. Holistic. Affordable. Made with mind.
Now with the new MPRINT+. More power, more productivity, more precision.
Easy and safe powder handling
Intuitive software for simplified data preparation
Easy and safe powder handling
Intuitive software for simplified data preparation
We have heard it a lot:
"Metal 3D printing is expensive."
or: "I don't know where or how I can apply metal 3D printing."
Sounds familiar? Same to us. So we figured: There must be a better way. There must be a way to solve the problems of costs, knowledge and powder handling.
Well, there is a way. We solved it. During the development of the BOLDseries we looked at the current market situation for metal 3D printing and asked some customers a few questions…
What we are doing and why we are doing it
In this video you will get an overview of the story of One Click Metal, why we do what we do and what drives us.
We never stop learning...
…that goes for everyone, beginner or expert. With our freely accessible YouTube channel AMcademy we prepare topics about metal 3D printing and introduce them to you in a clear and easily explained way. Whether if the topic is about inert gas, component alignment, 3D design or costs – we discuss everything.
What's new from and about us?
Machine tool manufacturer INDEX acquired a controlling majority interest in One Click Metal, part of a new breed of low-cost metal printing companies. Offering accessible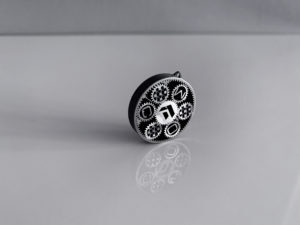 One Click Metal is a German startup who wants to democratize access to metal additive manufacturing by offering a printing solution that is easier to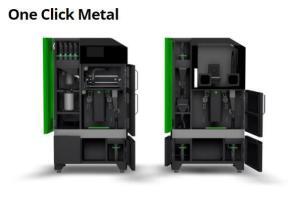 There is a 3D printing metal evolution that has been going on for the past two years. Aside from the much-publicized hype in binder jet
Everything usually works better together. That's why we work with experienced partners in core areas such as sales, powder, laser, software or security and develop reliable solutions together.