The affordable metal 3D printing system perfect for the beginner.
Now with the plus in performance with MPRINT+.
The advantages at one glance
Our approach for more customer centricity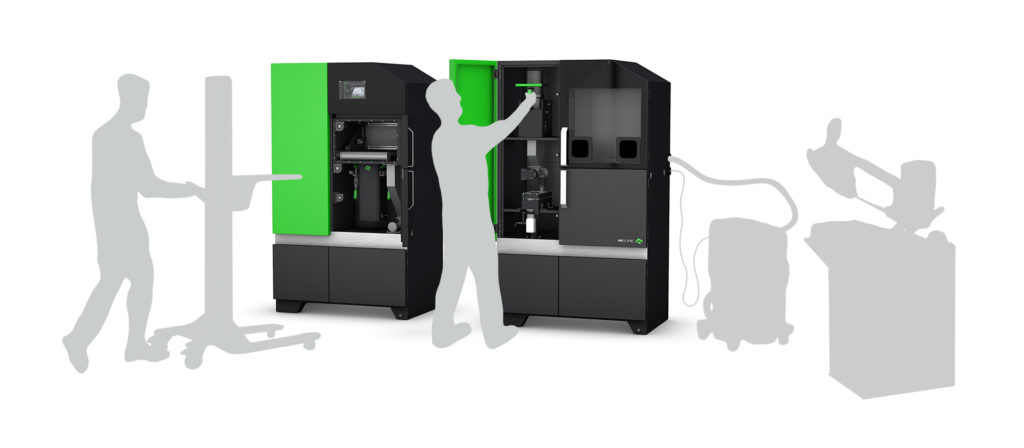 Holistic product solution
offers a perfectly harmonized system chain
supports and guides the user from beginning to end
Low financial entry barrier
allows rapid access into AM-technology
Holistic product solution
enables an optimally coordinated system chain
The MPREP is the low-cost solution for data preparation and makes expensive additional software unnecessary.
With presettings and automatic calculations, data preparation is easier than ever.
Before you start printing, you have to prepare it accordingly. 
The user interface (also called HMI = Human Machine Interface) of the system will help you and guide you with our step-by-step instructions through the individual action sequences.
Every time you successfully complete an action, you can check it off and start the next one. 
This ensures that you won't forget anything and the printing process can get started.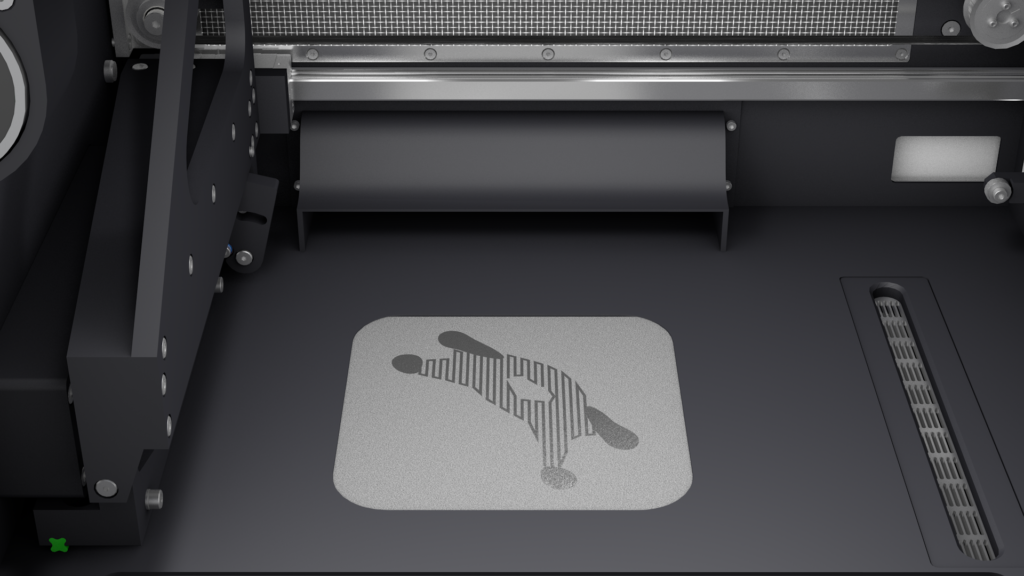 Due to the user-oriented machine control the handling of the metal 3D printer has turned into an easy task.
Quality at a low price: The usage of our powerful fibre laser (200W) is based on Trumpf's laser expertise and thus benefits from many years of experience.
The cartridge system ensures a safe and clean powder handling.
By external interventions the component can be unpacked and depowdered without direct powder contact.
Once processed, the powder is stored in a collection cartridge.
Powder can be removed with a closed unpacking chamber without direct powder contact thanks to the integrated ATEX connection.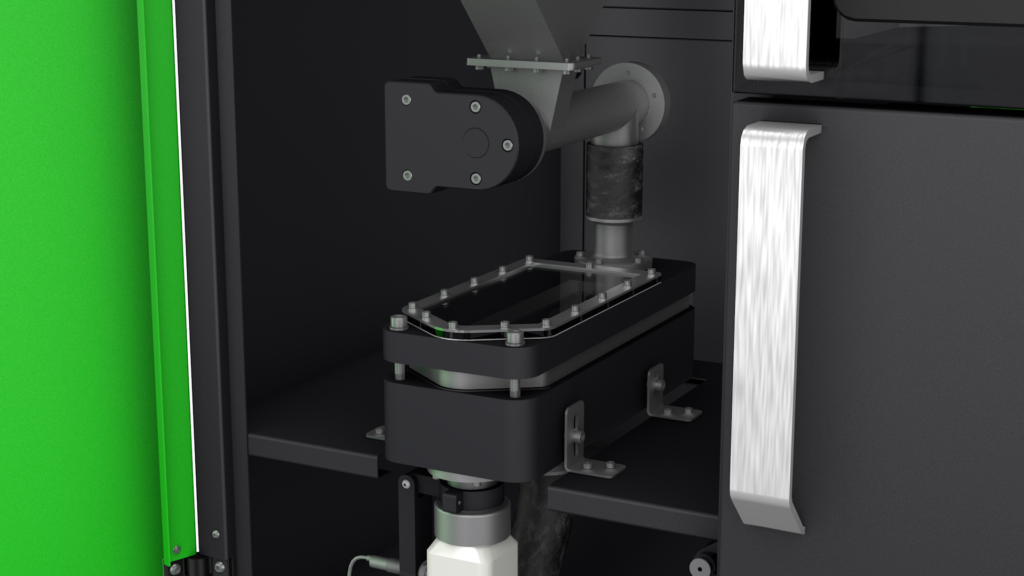 Once processed, the powder is purified by the integrated ultrasonic sieving station.
Sieved and recycled powder will be collected in a cartridge and can be re-used directly for the next print job.
Powder and cartridge system
for an easy and safe powder handling
supports and guides the user from beginning to end.

You are lacking knowledge and experience in metal 3D printing? No problem, we think along for you.
Step-by-step instructions and the poka yoke design help you to operate our BOLDSERIES. Therefore, you can ensure immediate success and avoid any costly mistakes.
Our step-by-step instructions show you exactly what to do. Preparing, starting and cleaning: Easy-to-understand instructions for each phase of the printing process.
For example: six steps for inserting the build modul.
The handling of the BOLDSERIES is simplified by our colour coding. Just remember: green colour = here you can/must do/operate something
If something goes wrong anyway – don't worry, we think along for you: the machine will send you immediate feedback on potential errors.
Low financial entry barrier
allows rapid accessinto AM-technology
Manageable investment
Fast and affordable entry into metal 3D printing technology for less than 125.000€.
Cost transparency
You can find our recommended retail price on the website or in the WebShop. All consumables and supplies are transparently visible in the WebShop for you and your calculation before buying the machine.
Price-performance ratio
We want you to know where you stand. Therefore we are transparent in our pricing and offer you the lowest possible price and save you time-consuming negotiations and comparisons. We want clear prices for a clear service.
Data preparation software
excl. VAT
Manufacturer's suggested retail price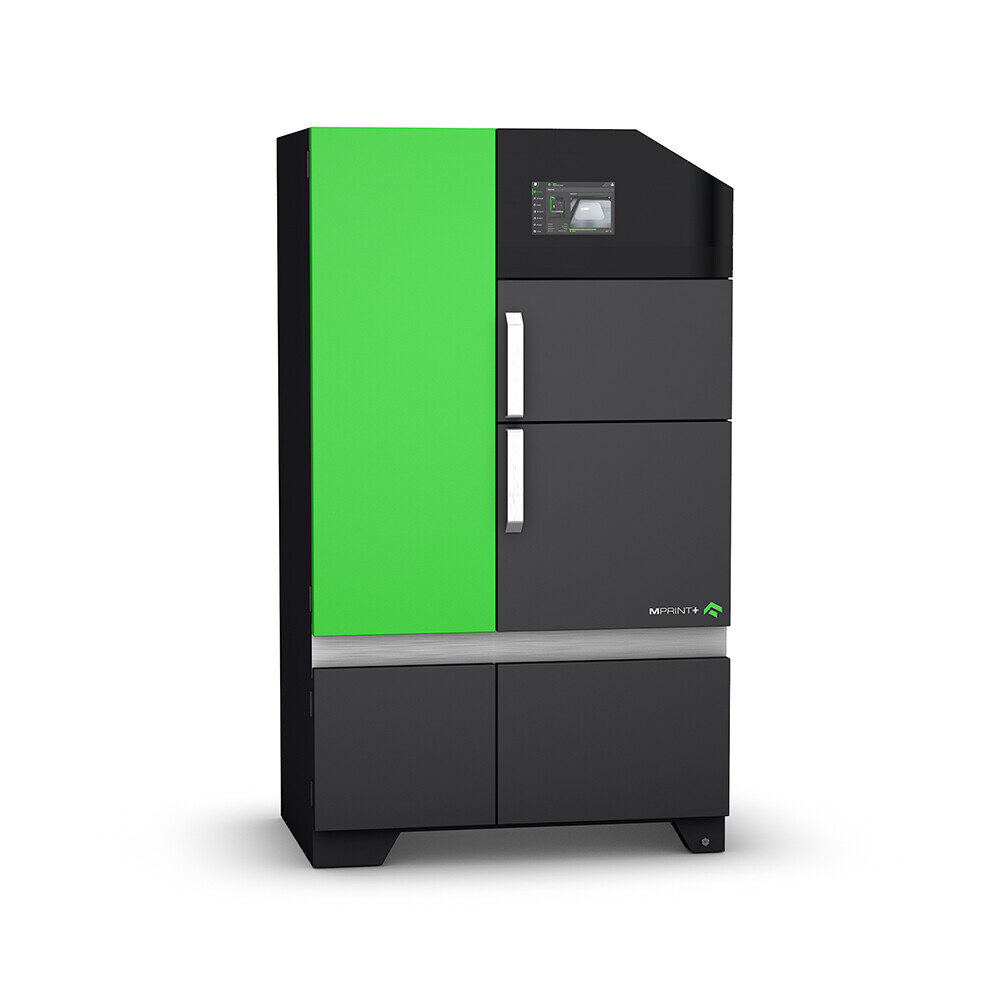 excl. VAT/plus shipping
Manufacturer's suggested retail price
Unpacking station incl. sieving unit
excl. VAT/plus shipping
Manufacturer's suggested retail price