What can metal 3D printing do?
The additive manufacturing process with metal powders offers a wide range of applications in a variety of different sectors and industries. For a first impression, we have listed various applications here.
Diverse and individual application possibilities
Where can you apply and successfully use metal 3D printing in your company? Depending on the branch and company, there is a wide range of possible applications for metal 3D printing.
Branches:
Mechanical engineering
Tool making
Automotive
Dental
Medical
Aerospace
Jewelry
Possible applications:
Product development
Prototyping
Industrial production of individual parts, small or large series
Research and development
Education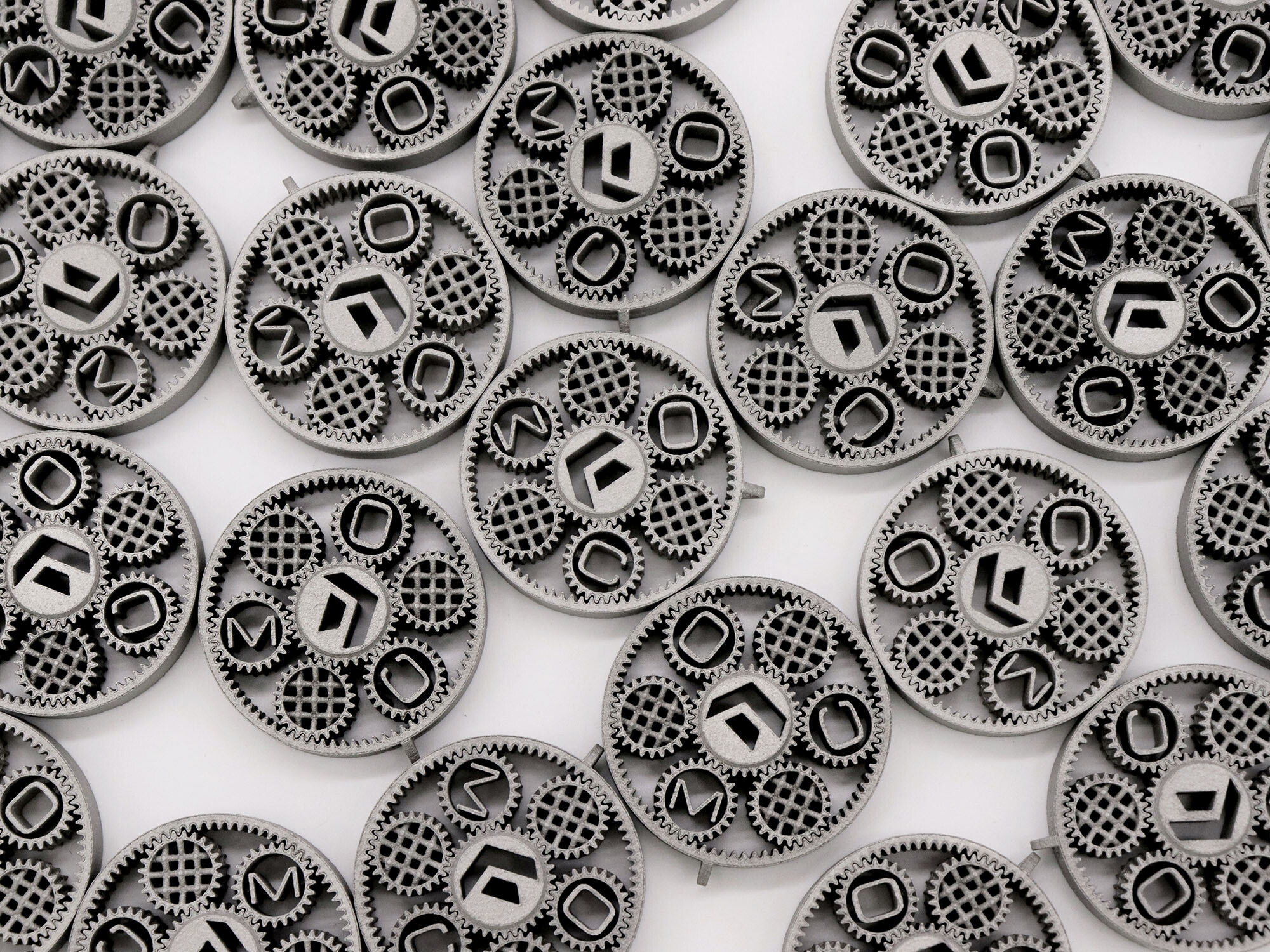 Miniseries production with the BOLDSERIES
Here we show you how to make a mini series production quickly and easily in six steps with the BOLDSERIES.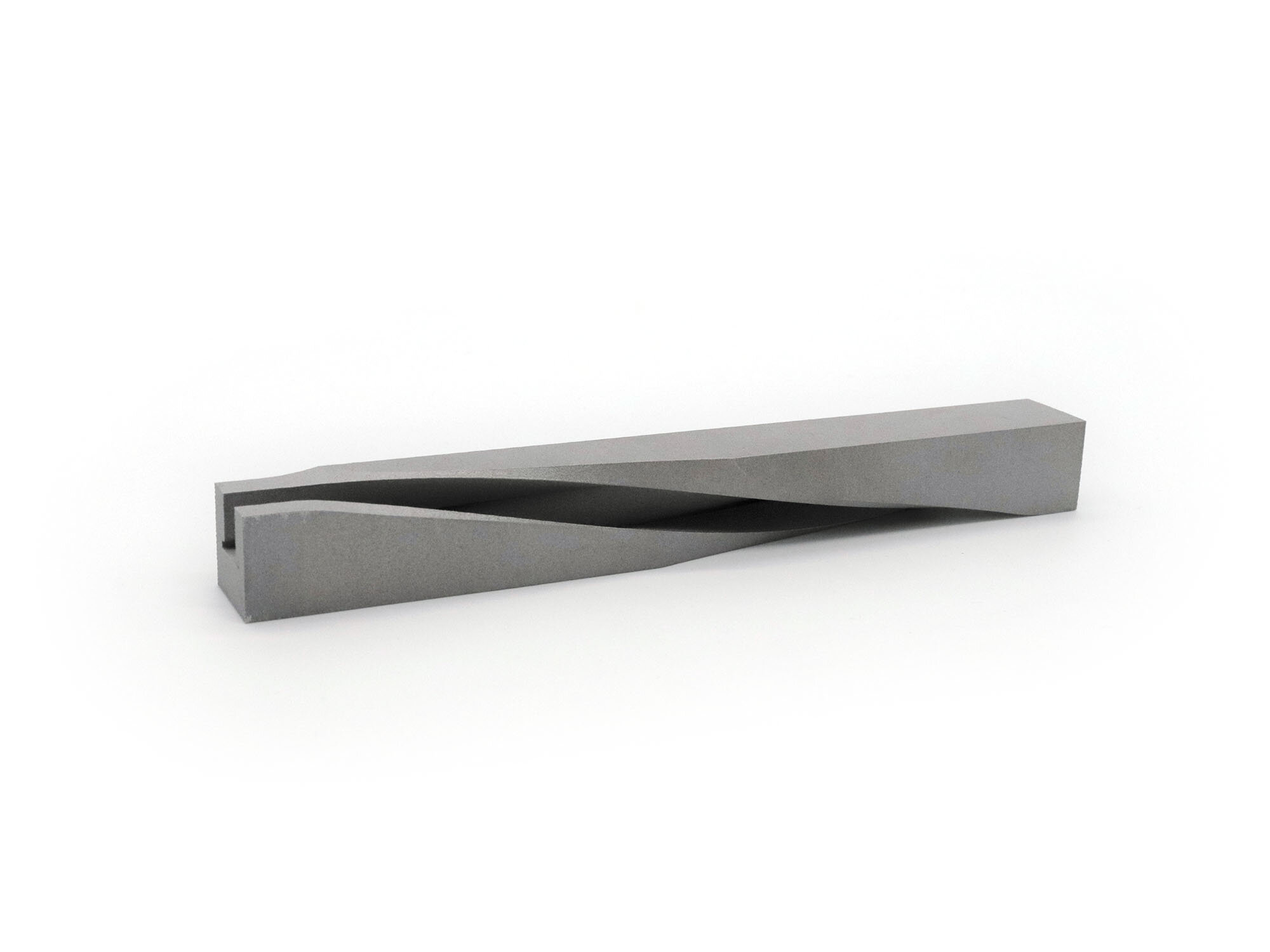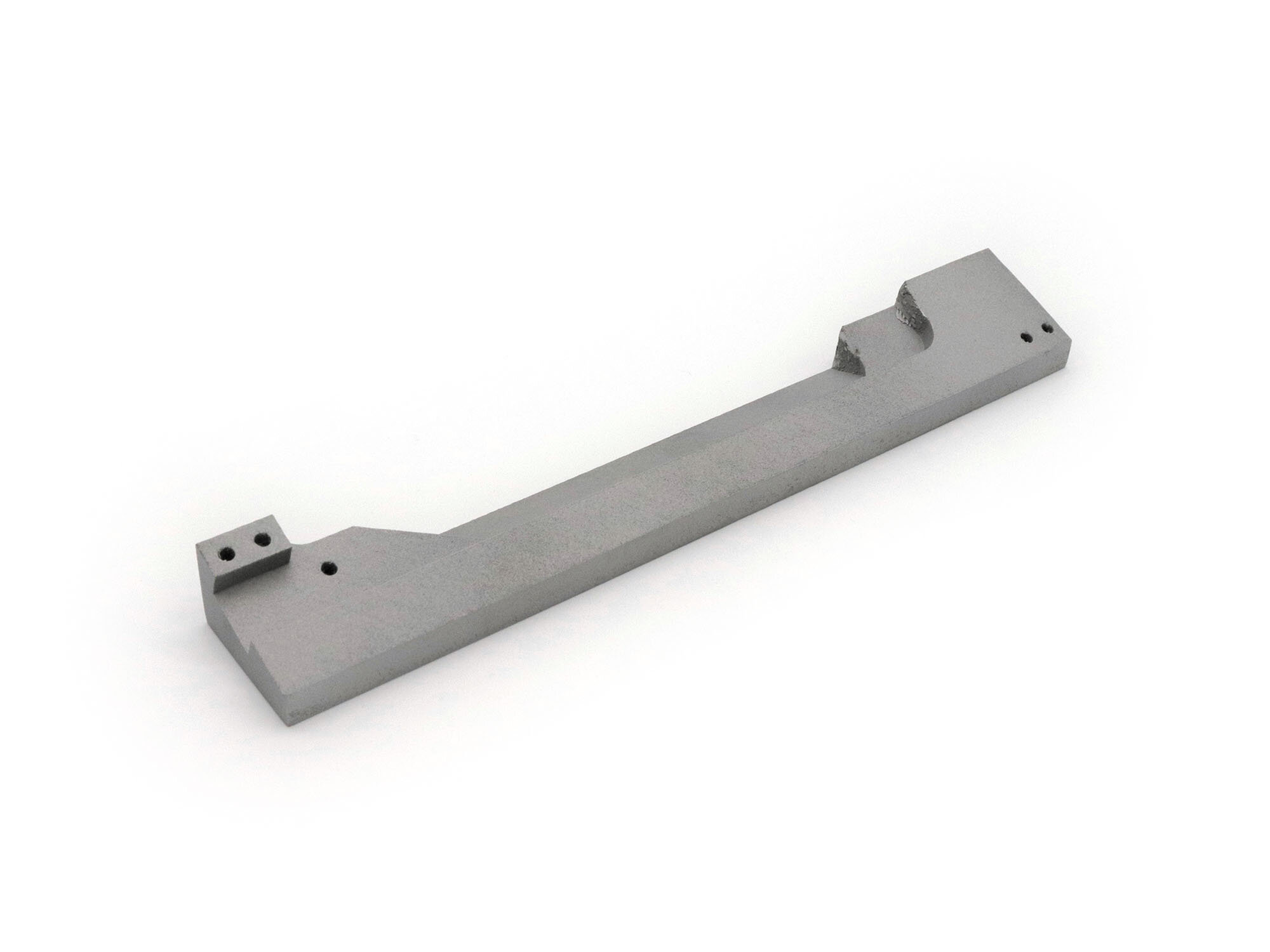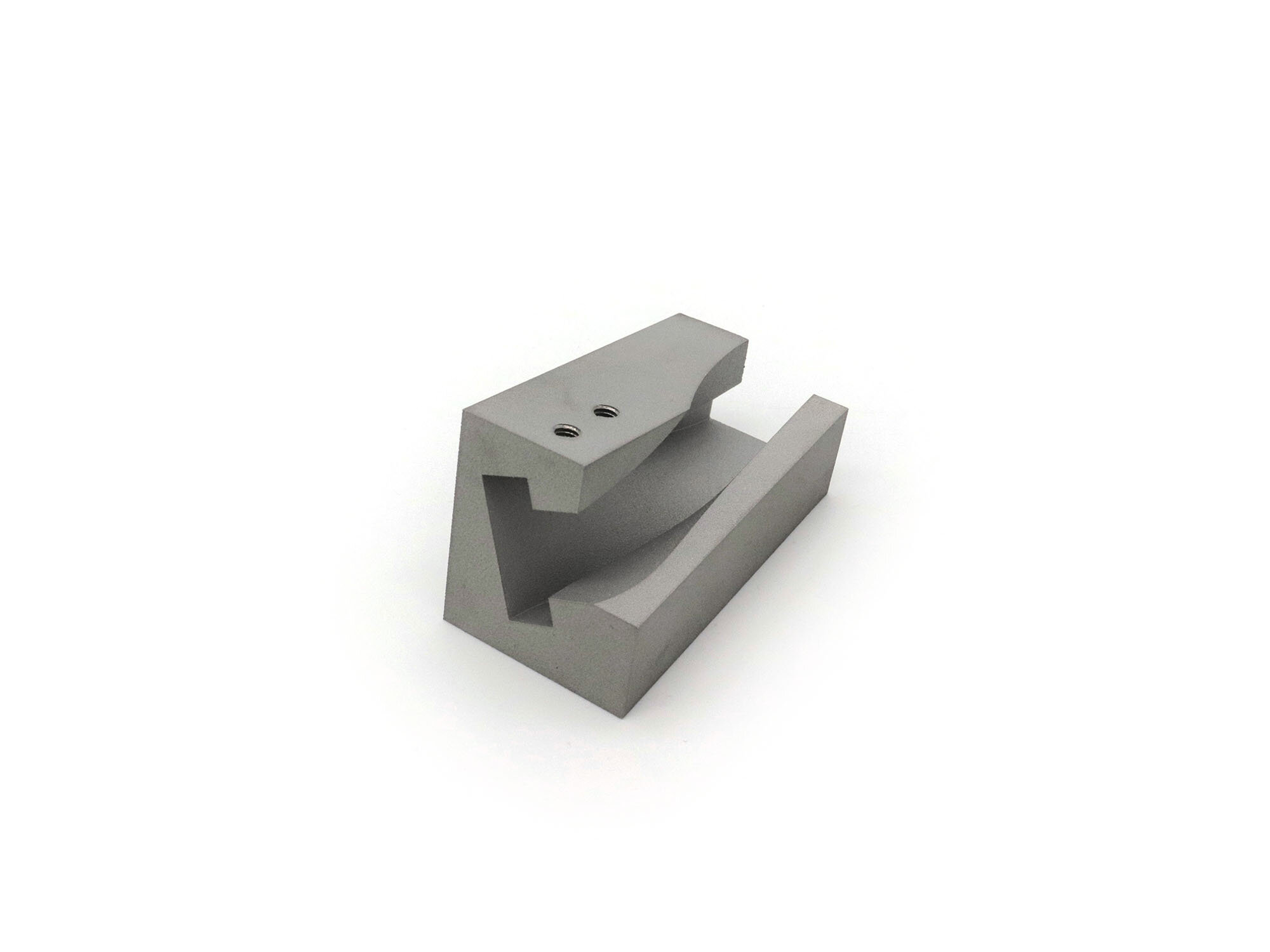 RNA Digital Solutions Tooling
Design by: RNA Digital Solutions & One Click Metal
Material: Stainless steel 1.4404
Advantages from additive manufacturing:
Component combination: the number of components to be manufactured could be reduced by AM
Individuality: many similar components can be easily adapted and manufactured
Cost savings: reduced costs thanks to AM compared to milling production, which requires a lot of time and effort to manufacture the components
Production time: the production time was reduced from six weeks to two days by AM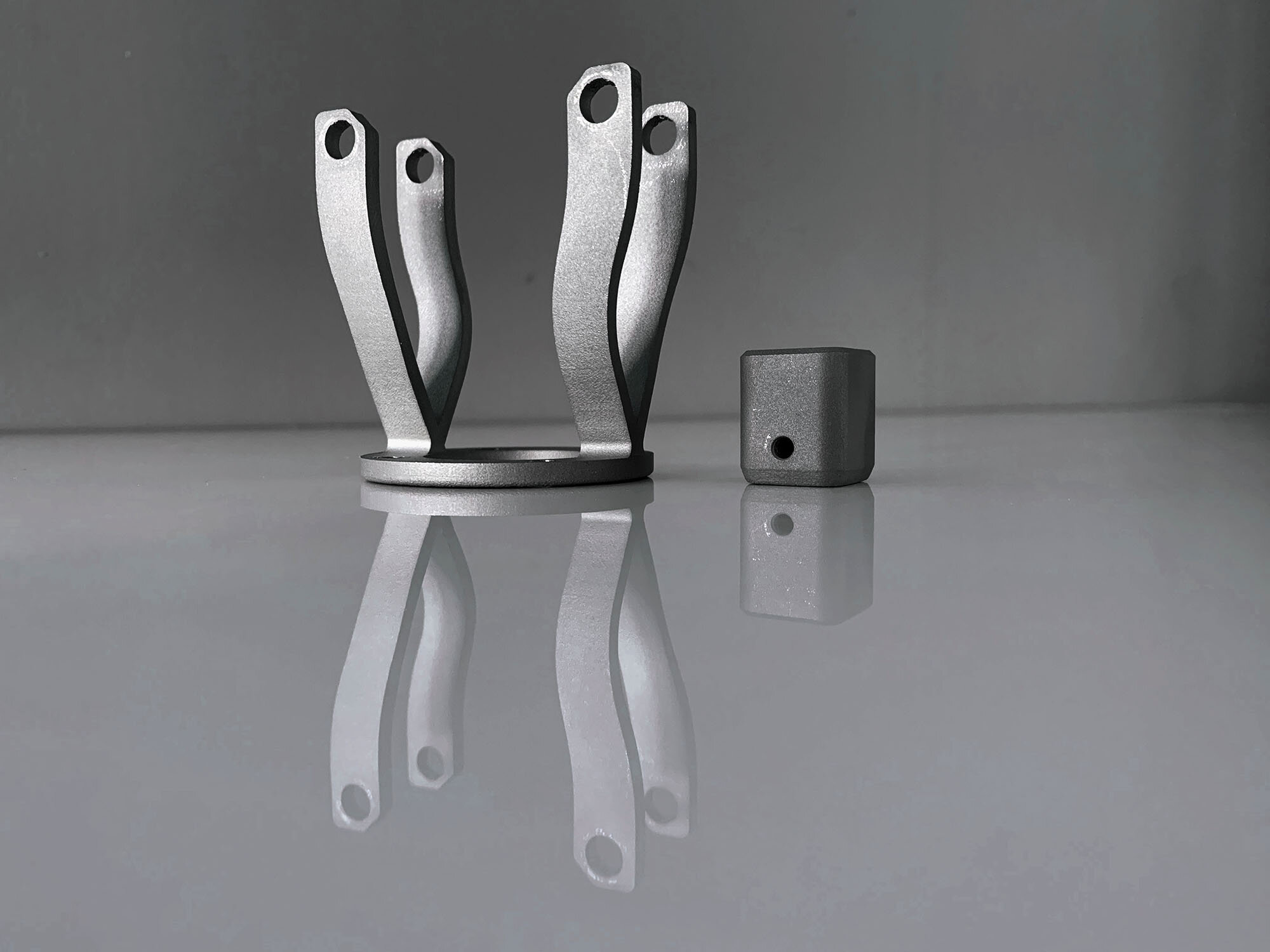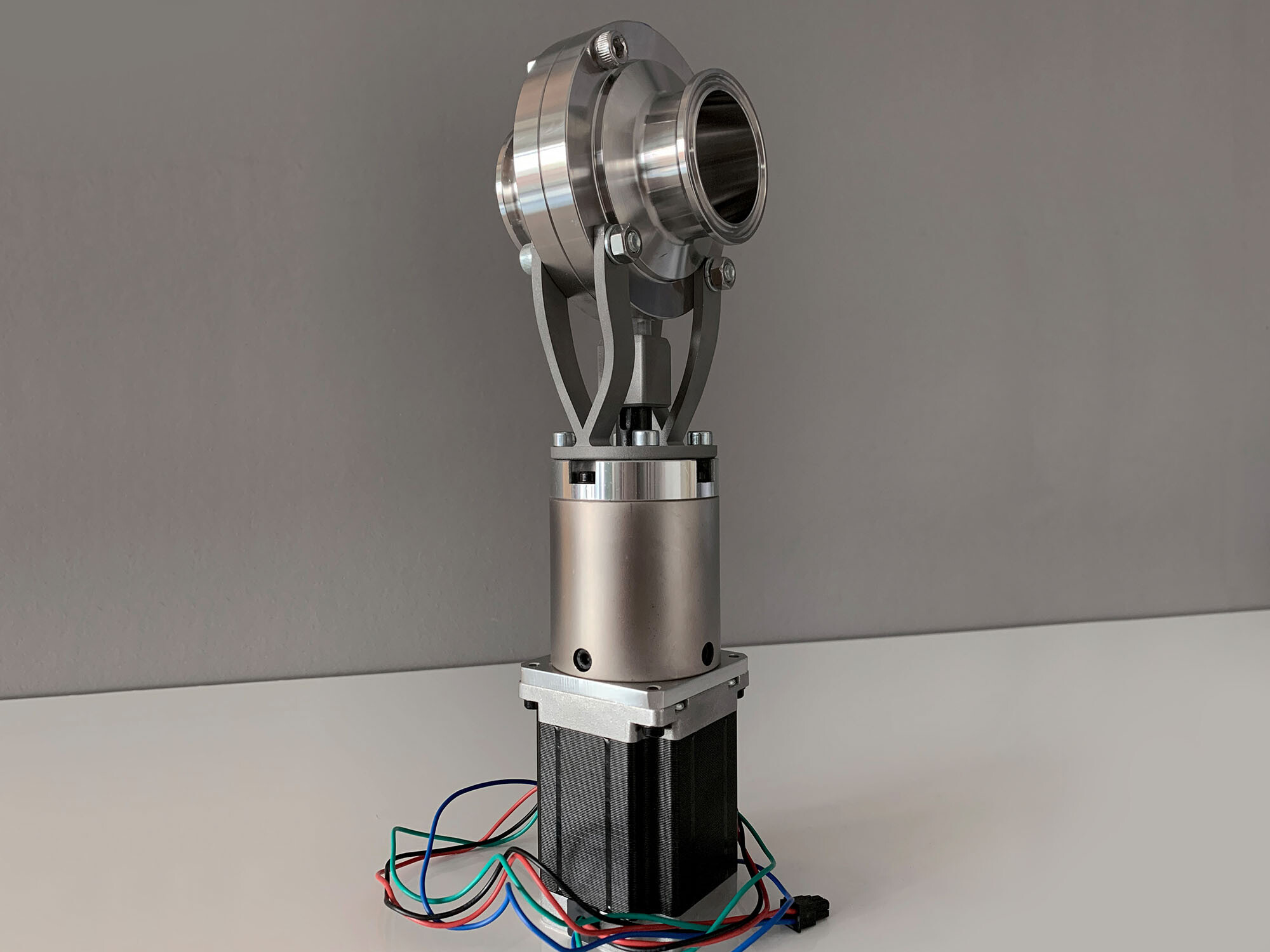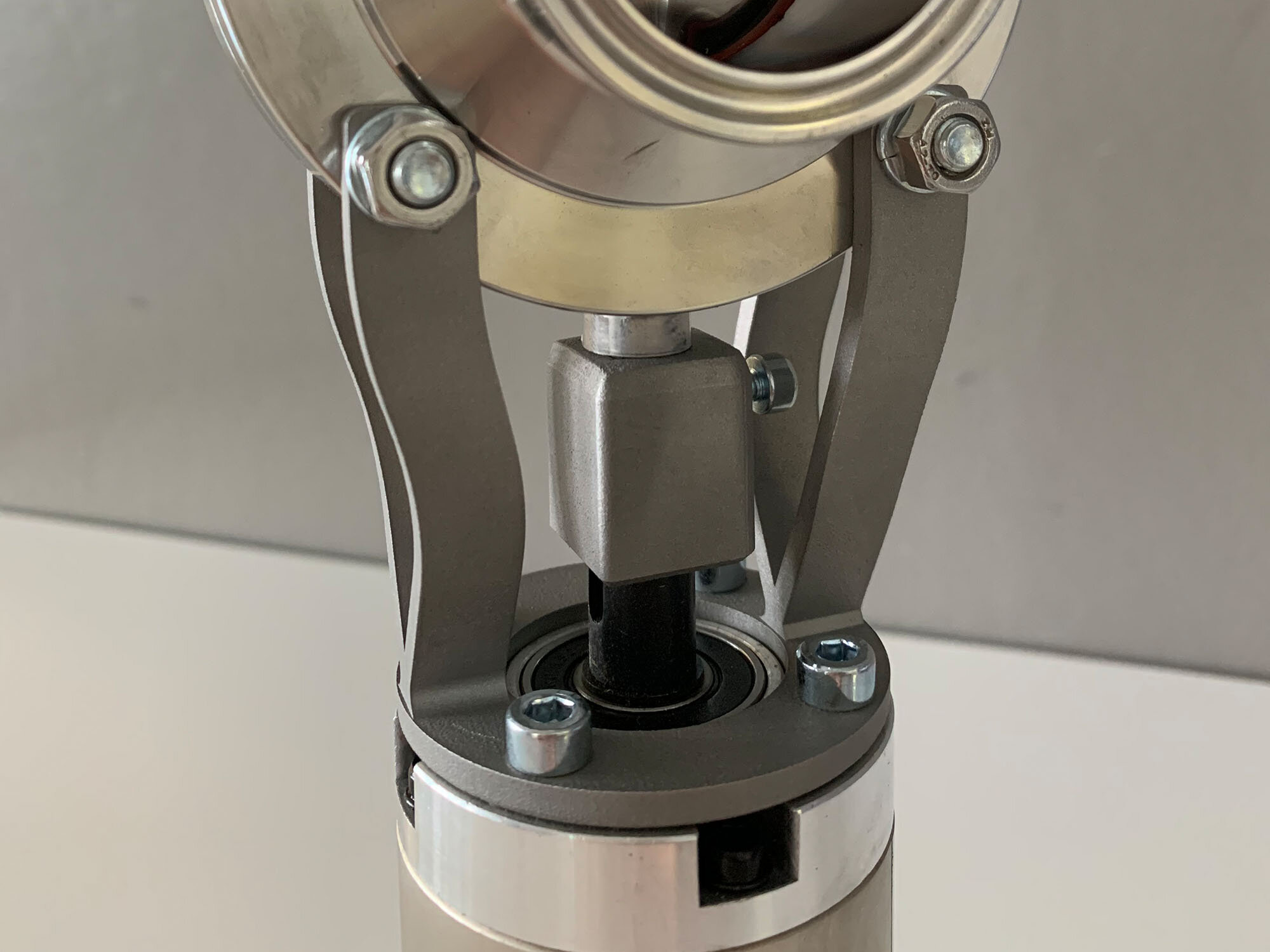 Valve and motor mounting bracket
Designed by: One Click Metal
Material: Stainless steel 1.4404
Advantages through additive manufacturing:
Time and cost savings: Significant reduction of time and cost in terms of manufacturing time and cost as well as effort in terms of delivery and material.
Accelerated development time: time independence through internal metal 3D printer provides flexibility and accelerates development time.
Sustainable supply chain: in-house additive manufacturing provides transparent overview of value chain.
Individual repeatability: simplified repeatability of a workpiece due to once defined parameter set. If necessary, changes can be easily adapted to the development status.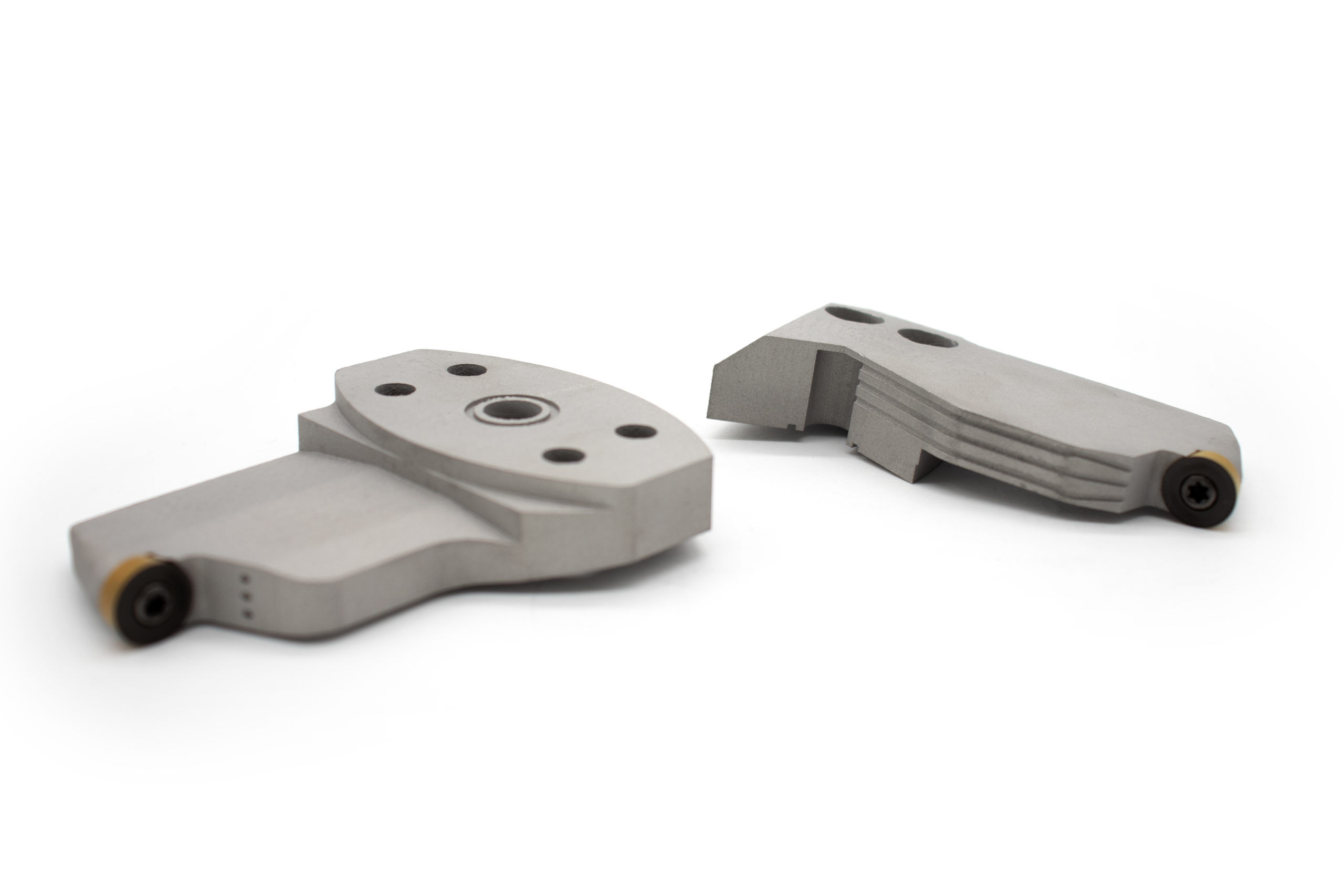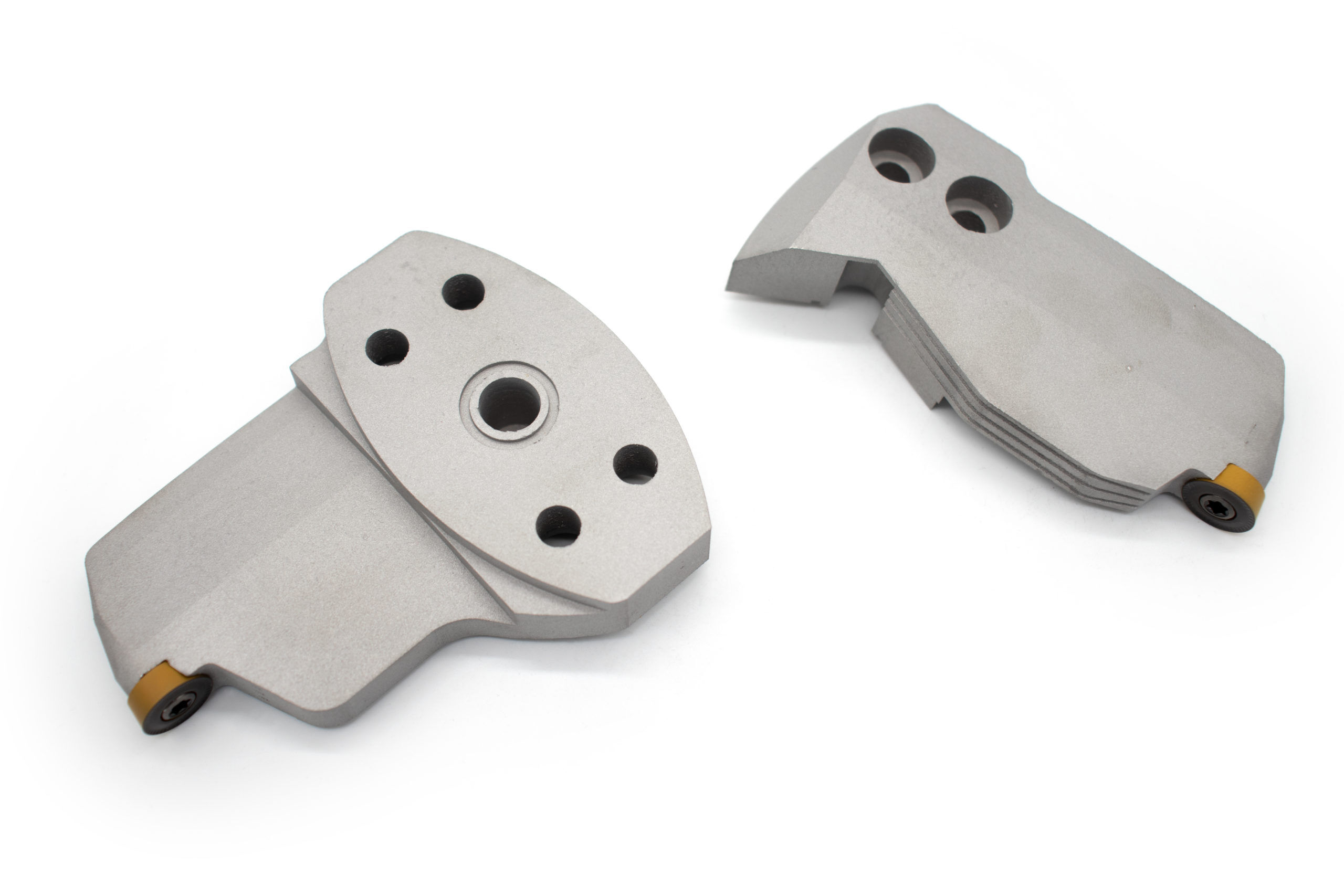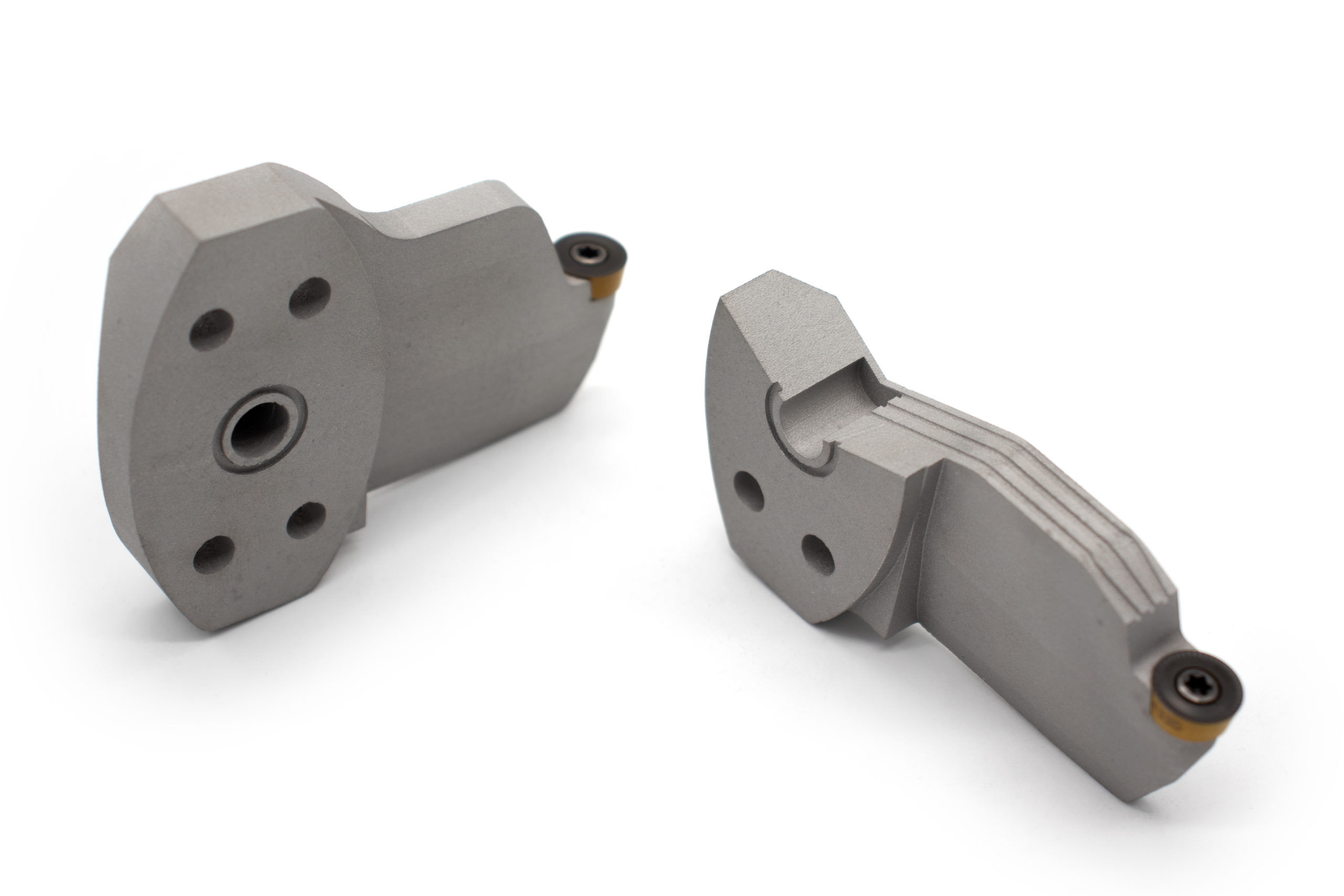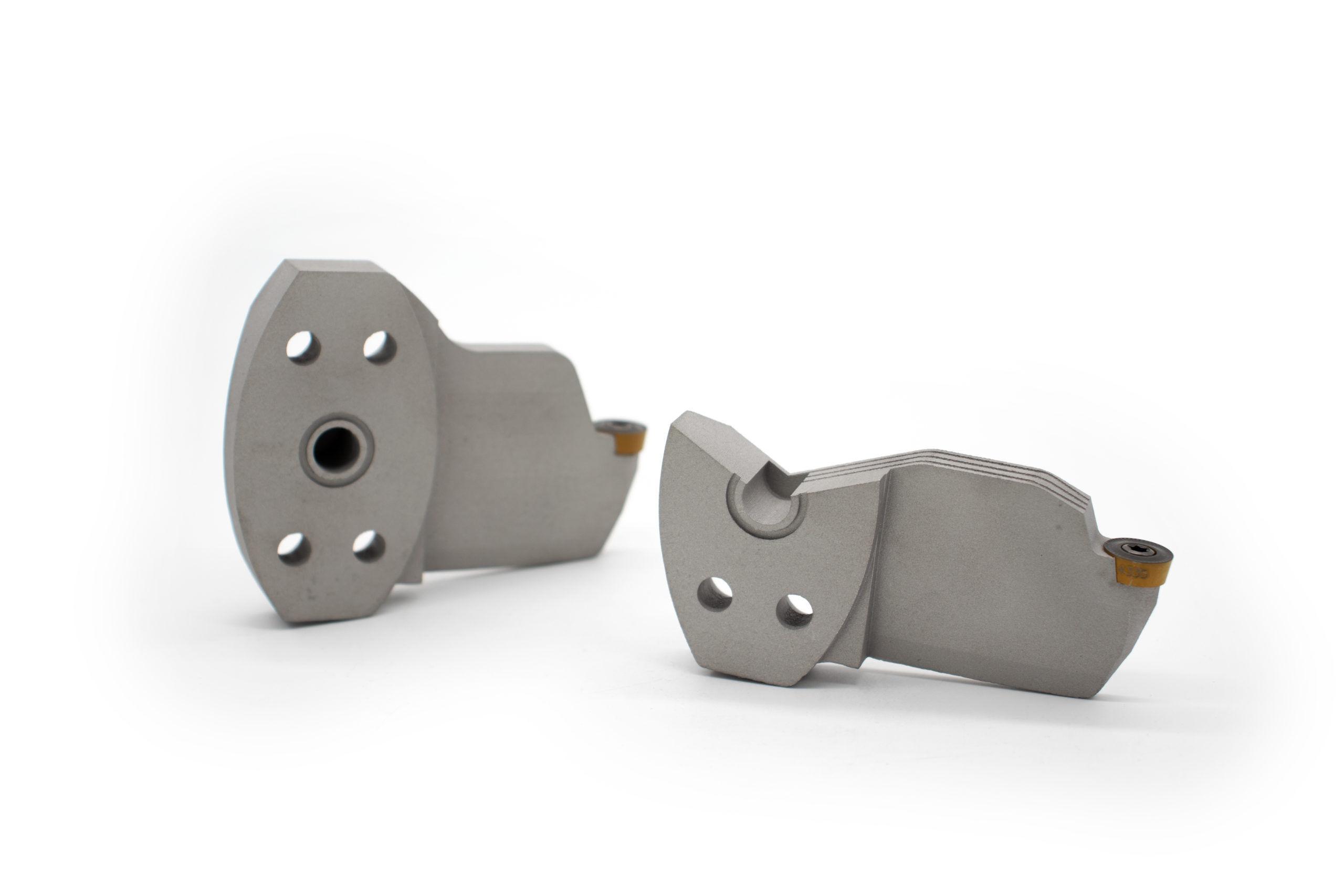 Designed by: One Click Metal
Material: Tool steel 1.4404
Advantages through additive manufacturing:
Function integration: additive manufacturing significantly improves the fluid circulation through flow-optimised channels. This lowers the temperature at the cutting edge as well as at the workpiece. This enables longer tool life and better process stability.
• Individuality: the cooling channels can be varied according to the application and optimally aligned to the cutting edge and cutting direction. In addition, if required, a significantly higher fluid pressure can be generated at the cutting edge through individually designable cooling channels – this helps to improve chip breaking and thus enables higher process stability, especially with long-chipping materials.